Spam text messages can be annoying and dangerous, but they are actually illegal in the United States. Even worse, they are easy to accidentally send! Thankfully, there are plenty of spam text message blocking apps available on the App Store that can easily combat this problem and make your life much easier in the process. Below, we'll look at the best spam text blockers for options and their key features so you can easily find the right app for your needs. So, let's get started!
RoboKiller: Spam Call Blocker
---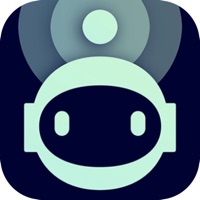 Rating: 4.5/5 on Apple Store
Price: RoboKiller offers both free and paid plans. To get advanced features, you can subscribe to its paid plan that costs $3.99 per month or $29.99 per year, or $39.99 for 2-year subscription. It also offers a 7-day free trial.
Compatible with iOS 12.0 or later, iPhone, iPad, and iPod touch
RoboKiller automatically blocks calls from telemarketers, scammers, and other unwanted calls even before your phone rings. Even if scammers change their number, it has the ability to identify them by the "Digital Fingerprint" of their voice. If you think too many calls are being blocked, you can whitelist any number, any time, to unblock them. So, with RoboKiller, you can not only have access to all the calls that they block or send to you, but you are also able to make your own customized list of allowed and blocked callers. With its SMS spam protection, it'll also block unwanted text messages.
Features
Spammers are directly added to the spam call blocker's blocklist without bothering you.
Protect yourself from a scam by blocking phone calls that you don't want and keep the number blocked for as long as you want.
Reduce the unwanted calls up to 90% in the first 30 days by utilizing the spam filter.
You can also temporarily disable the spam blocker if you're expecting an important call to an unknown number and can block it later when you're ready.
Blacklist updates automatically to make sure the most up-to-date protection and blocking even the sneakiest scam call.
Choose from a library of hundreds of hilarious Answer Bots to get your robocall retaliation and fight back in contrast to scammers.
Track emerging spam call trends in your area and help others by reporting additional information regarding phone scams RoboKiller has blocked.
Pros
Free 7-day trial
Incredibly entertaining and gratifying
Answer Bots take the call for you and regularly update RoboKiller's block list
It lets you personalize the blocklist and whitelist
SMS spam protects blocks unwanted text messages
It is available for both iOS and Android devices
Cons
Sometimes Answer Bots are not really reliable
TextKiller – Spam Text Blocker
---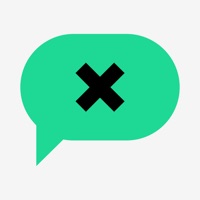 Rating: 4.4/5 on Apple Store
Price: TextKiller offers a 7-day free trial. To get advanced features, you can subscribe to its paid plan that cost $3.99 a month and $29.99 for a year.
Compatible with iOS 13.0 or later, iPhone, iPad.
TextKiller is the new spam text blocking app that's creating a world without spam texts. With TextKiller, you're instantly protected from more than 100,000,000 known phone scams, and counting! TextKiller's intuitive and easy-to-use features ensure you get all the texts you want, and none that you don't. TextKiller's innovative text blocking technology has already been featured by The New York Times, NBC, Wired, Engadget, Vice, and many other publications.
Features:
Eliminate 99% of spam texts automatically
Control who can text you
Customize your text blocking
Train TextKiller To Get Smarter
Pros
Cons
It's not 100% effective at stopping robocalls, but it did cut down on the number of them.
The answer bot function works only twice a month.
Block Spam Text & Call – TM Check
---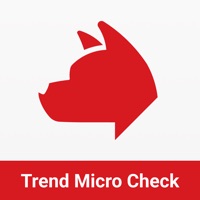 Rating: 4.7/5 on Apple Store
Compatible with: iOS 11.0 or later, iPhone and iPod
Price: When you sign up for TM Check, you can choose to block either texts or calls or both. Texts cost $0.99/month and calls cost $2.99/month. There is also a 7-day free trial for both features. To block texts, simply go to the settings tab and select Block texts. For calls, go to the settings tab and select Block calls. You can also choose to add numbers to your blocked list manually.
TM Check was created to filter spam calls and texts. It's an app that you download onto your smartphone and set up with the help of your carrier, who can give you all the details that you need to know about getting the app and using it in your area. Using TM Check, you'll be able to block spam text messages, calls, and even email messages so that no spam reaches your phone without you knowing about it first. There are multiple ways to use this app, so let's take a look at some of them now!
Features
Free for 24/7 Automatic Filter Spam Text & Call! Trend Micro Check uses AI technology to protect you from spam and scam text messages in real-time.
Free for Say goodbye to ads, banners, and popups for Safari. Protect you from fake shopping or financial websites, imposter scams, phishing attacks, and malware for Safari.
Free for Smart Spam Text Filter: automatically filter unwanted spam text messages from scammers and spammers.
Receive all the text messages you want and none that you don't.
24/7 Spam & Scam Detection: stay safe from text messages sent from suspicious phone numbers containing spam & scam URLs and text.
Pros
Constant, daily improvements via user ratings.
Extremely easy to use.
Unique customization options.
Cons
The manual blocking setting is hidden in the menu.
Not easy to add new numbers to the block list.
Junkman: A.I. SMS Blocker
---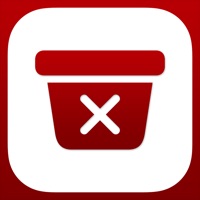 Rating: 4.7/5 on Apple Store
Price: All the fun that Junkman can afford you will be yours for only 29.99 USD yearly –it comes to 2.50 USD monthly.
Compatible with: iOS 15.0 or later, iPhone, iPad, and iPod touch.
Junkman is the most powerful SMS filtering app for iOS 15 or later. It can classify incoming messages as normal, junk, transaction, or promotion. It will not classify old messages. It works completely locally on your device without the need for any network connectivity.
Junkman primarily uses a state-of-the-art machine learning algorithm called Smart Filter, which is trained with thousands of messages in English and Turkish languages. This results in artificial intelligence which can detect the language of a message and then check and classify the message contents. The Smart Filter can differentiate between normal (conversations etc.), transaction (bank OTP messages, shipping information, doctor appointments, etc.), and junk (promotional, gambling, unsolicited, spam, etc.) messages instantly. It treats all promotion messages as junk.
Features
Smart Filter: A state-of-the-art machine learning algorithm that can classify any message in English or Turkish as normal, junk, or transaction;
Aggressive Filter: A special algorithm to directly filter the most invasive junk messages without the need for the Smart Filter;
Rule lists, supporting any input, including powerful regular expressions (Regex);
Reporting Extension support to report messages that you think were not classified correctly by the Smart Filter (iPhone only);
Configuration testing that lets you check any message to see the classification in real-time;
iCloud sync support for sender lists to sync information between your devices;
Support for both iOS and iPadOS devices;
Silences notifications for junk messages on Apple Watch;
Detailed VoiceOver design for better accessibility support;
Dark mode support;
Interoperability with Begone – Call Blocker and Directory
Pros
See caller ID of past spam calls.
Auto-record phone calls.
Unique features like call reminders.
Built-in store for upgrades.
Cons
Includes advertisements in the free version.
Must make a user account.
More bloated than most call-blocking apps.
RealCall – Call and Text Spam and Scam Blocker
---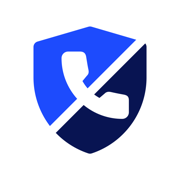 Rating: 4.5/5 on Apple Store
Price: RealCall is a free service, in principle. But the free version doesn't include spam call blocking, so you need to upgrade to its Premium package if that's your priority. That will cost you 1.49 USD monthly.
Compatible with iOS 13.0 or later, iPhone and iPod touch.
RealCall is a tool that focuses on blocking spam calls and spam text messages for both IOS and Android. Based on a strong number database and continuous iteration of blocking rules, it can effectively block 99% of robocalls, fraudulent calls, marketing calls, and of course, spam SMS. RealCall blocks numbers that are on the Global Blacklist of spam numbers, which is updated daily. When a number on this global blacklist calls you, it will automatically be blocked by RealCall.
Features
Realcall protection: the blocklist supports real-time updates, collecting millions of detected spam numbers and assisting you to block calls with an accuracy of up to 99%; important robocalls, like doctor appointments and school closings, are able to get through based on the Yellow Pages.
Smart Assistant: AI Models help stay ahead of scammers before answering unknown calls with Scam Block technologies identifying; help you get revenge on all robocalls you don't want to see anymore; automatically sends it to voicemail when you miss a call.
Real SMS Protection: Custom blocking rules including specific keywords & numbers, number series; Fraud Awareness Building, with RealCall prevention and education and case studies
Lookup: RealCall offers a rich and authentic database for you to see who it is; get more tips & tricks on the Fraud Prevention Academy. Learn how to stop spam calls and texts from reaching your smartphone.
Pros
A free app without any paid features;
Secure and doesn't require registration;
Doesn't collect your data;
Intuitive interface;
Minimalistic design.
Cons
Doesn't offer a database;
A limited number of features;
Some categories of unwanted calls may get through.
Dont Text: Block Spam Texts
---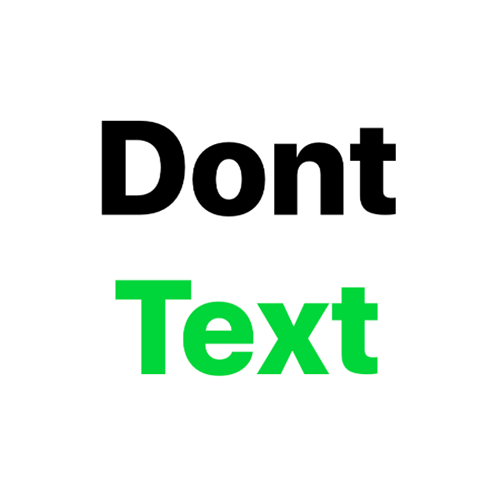 Rating: 4.2/5 on Apple Store
Price: It offers a premium feature called "Worry Free Filtering" for $4.99 per year
Compatible with: iOS 15.0 or later, iPhone, iPad, and iPod touch.
Dont Text is a simple app designed to block spam text messages. The app allows you to customize how you block spam texts by creating keywords. There are two types of keywords you can add: 'block' and 'allow'. Block keywords will filter out any texts containing them and send them to the Junk folder in your Messages app. Allow keywords, on the other hand, will prevent important texts from accidentally ending up in the Junk folder. In addition to custom keywords, Dont Text also offers a feature called Worry Free Filtering. This feature automatically blocks all unwanted spam texts and protects your device from spam, scams, and phishing texts. Worry Free Filtering is available as an in-app purchase for $4.99 per year. Dont Text only checks text messages from unknown senders to filter spam.
Features
Custom Keywords: Dont Text allows users to set custom keywords to choose which messages are blocked and sent to junk
Worry Free Filtering: This feature automatically blocks all unwanted spam texts.
Junk Folder: Dont Text creates a junk folder in your messages app and sends spam texts to the junk folder for you apps.apple.com.
Pros
Easy to Use
Customization
Privacy
Cons
It can only filter green SMS text messages. If spam texts are coming from blue iMessage addresses or numbers, they cannot be filtered.
Requires Internet Connection
SpamHound SMS Spam Filter
---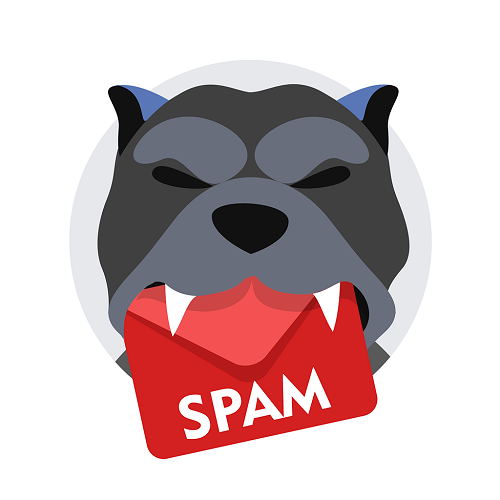 Rating: 4.2/5 on Apple Store
Price: It is free
Compatible with: iOS 15.0 or later, iPhone, iPad, and iPod touch.
SpamHound is an SMS spam filter app that helps to prevent spam messages from reaching your inbox. It uses machine learning algorithms to identify and block spam messages, thus saving you from the hassle of manually deleting them.
The app works by learning from the messages you receive and categorizing them as spam or not spam. It uses a combination of techniques, including checking the sender's number, the content of the message, and the time of the message to determine if it's spam or not.
Features
Unlimited Spam Blocking Filters: Users can create an unlimited number of spam blocking filters.
Flexible Rule Configuration: Fine-tune filters using flexible rules, including regular expressions and wildcard syntax, to customize spam filtering according to specific criteria.
Blacklist Filtering: Block SMS and MMS using a Blacklist, preventing messages from unwanted phone numbers or those with unwanted content.
Short Number Filtering: Filter messages from short numbers; users can whitelist useful short numbers if necessary.
Link Blocking: Automatically stop spam messages containing links, enhancing security by preventing potentially harmful URLs from reaching the user.
Email Filtering: Block spam messages originating from email sources, providing comprehensive protection against various spam sources.
Whitelist Functionality: Use a Whitelist to prevent blocking specific messages, ensuring important messages are not filtered out.
Offline Functionality: No internet connection is needed for the app to function, providing users with reliable spam filtering even without an internet connection.
Junk SMS Tab: Unwanted messages caught by Blacklist rules are stored in a separate Junk SMS tab, keeping the main message list clutter-free.
Native Messenger Integration: Whitelisted messages appear in the native Messenger app, allowing users to seamlessly manage both filtered and important messages.
Predefined Rules: Users can use predefined rules to stop spam texts from short numbers and SMS containing links, simplifying the setup process.
Backup and Sync: Users can link the app to a social account to backup filtering rules. These rules can be synchronized and used on other devices, providing a consistent spam-blocking experience across multiple devices.
Pros
Easy to Use
Effective Spam Filtering
Regular Updates
Cons
Limited Customization

Limited Support