When it comes to family, people's scam alertness can significantly drop due to their love and trust for them. Unfortunately, scammers often take advantage of this vulnerability to steal money or personal information. Furthermore, the widespread use of AI tools has made it easier for scammers to carry out their schemes. Keeping yourself on high alert may be easy, but what steps should you take to ensure the safety of your family?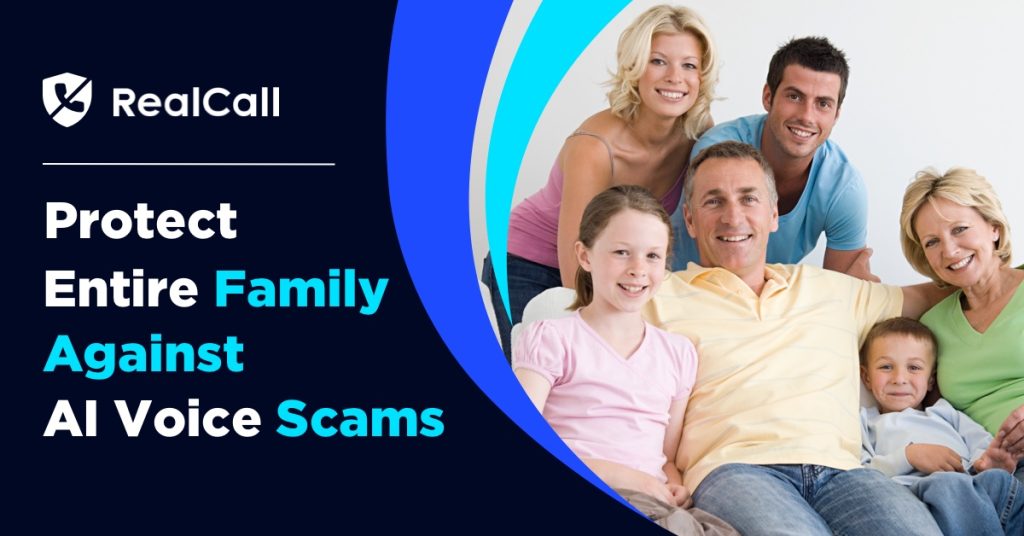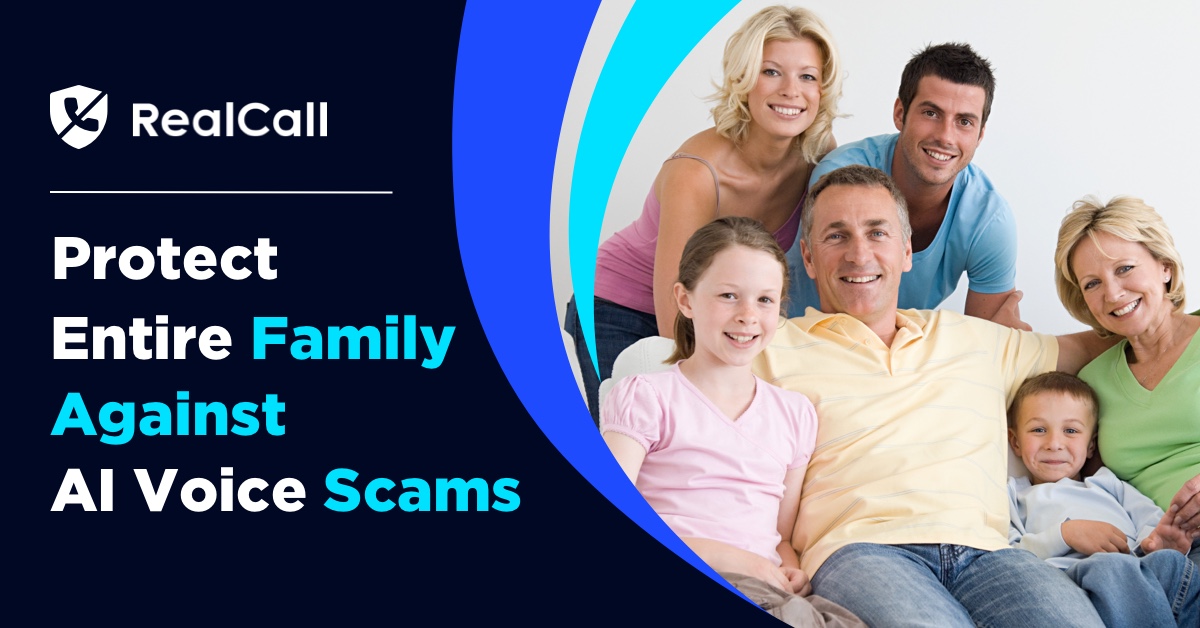 How much at risk is your family of falling victim to scam calls?
Imagine a situation. You're living far away from your mom, and one day she receives a call claiming in your voice, "Mom, I'm in trouble now and need cash, or I'll be killed." What would your mom do? First, she must be so worried. Then, she must try her best to save you from trouble. That's how an AI voice cloning scammer steals money.
According to the Federal Trade Commission (FTC), this type of scam is called AI fake problem which refers to the situation when AI is used behind the screen to create or spread deception. Such scams can be either grandparent scams or imposter scams. No matter what type it is, scammers use AI tools to cause widespread harm, and it's becoming increasingly easy for scammers to carry out their schemes. As you search on Google based on the keyword "AI voice generator," piles of tools will be immediately seen, and most of them are even free to use. Based on an article by FTC, fraudsters can use tools to generate realistic but fake content quickly and cheaply.
Voice clones can be used on AI tools to facilitate imposter scams, grandparent scams, extortion, and financial fraud. According to a report by FTC, advances in artificial intelligence and text-to-speech (TTS) synthesis have allowed researchers to create a near-perfect voice clone with less than a five-second recording of a person's voice. Now the number has been reduced to three seconds.
Another scam term, family emergency scams, also indicates similar schemes because most of the time, such scams can be achieved because they sound extremely "emergent," which is also why the elderly tend to be scammed.
Keep in mind the avoiding tips.
Stop falling victim to scammers via family emergency scams or AI voice cloning scams. To avoid AI voice cloning scams, you should, first of all, learn how to identify the scams. Then come the tips.
Don't trust the voice.
Call the person who supposedly contacted you and verify the story. Use a phone number you know is theirs. If you can't reach your loved one, try to get in touch with them through another family member or their friends.
Watch out for the required transfer solutions.
Even if that's truly what's happening to your family, no one will require you to transfer money via wire transfer, cryptocurrency, or gift cards and give them the card numbers and PINs. All those could be signs of a scam. Whenever they appear, that would be highly possible a scam.
Follow the two steps to avoid family emergency scams.
First, resist the pressure to send money immediately. Hang up.
Second, call or message the family member or friend who (supposedly) contacted you. Call them at a phone number that you know is right, not the one someone just used to contact you.
You can also check if they're really in trouble. Call someone else in your family or circle of friends, even if the caller said to keep it a secret. Do that especially if you can't reach the friend or family member who's supposed to be in trouble. A trusted person can help you figure out whether the story is true.
Keep the above in mind, and you'll effectively avoid family emergency scams via AI voice cloning or text alone.
Protect the entire family against scammers with one plan.
Alternatively, your entire family can be protected against scammers with just one family plan from RealCall, a mobile app designed to block unwanted calls such as robocalls, spam calls, and scam calls, and prevent caller ID spoofing.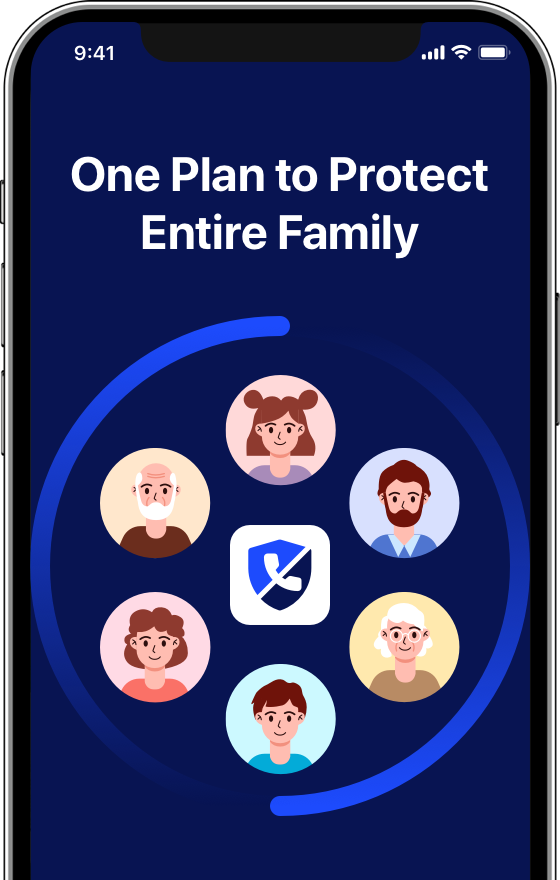 Extra Members, No Extra Cost
The RealCall family plan supports up to 6 members without any additional cost. The plan covers protection for both children and elderly members, safeguarding them against potential scam calls. Hanging up is not always the best solution to avoid scammers.
Use AI to Beat AI
AI-generated voices can be 99% similar to real human voices, making it difficult for ordinary people to differentiate between the two. However, RealCall also uses AI technology to help users filter unwanted calls while allowing important and necessary ones to go through. RealCall is not an all-or-nothing tool, but intelligently categorizes all incoming calls and verifies the number's validity using a vast database. Once a suspicious number is detected, it will be immediately blocked behind the screen.
RealCall AI: a One-to-One Mobile Communication Guardian
This is how RealCall works on your phone: OpenAI + RealCall Blocklist.
Simply put, the more you use RealCall, the less risk you'll receive spam or scam calls.
Between You and Scammers is RealCall AI as a One-to-One Mobile Communication Guardian.
Powered by OpenAI, the leading AI research and deployment company, RealCall AI is capable of automatically dealing with all risky and unwanted texts behind the screen. Based on the AI language model, ChatGPT 4 can analyze and process language input to identify patterns, sentiments, and intent and sense the trivial malicious intent hidden in the text message ordinary people fail to notice. Plus, with the continuously updated risky number database developed by RealCall team and long-term users' reports, RealCall AI is capable of accurately and quickly identifying scam-likely texts and dealing with them in users' personalized ways.
Instead of blocking alone, RealCall AI is capable of letting pass all the important and necessary text messages that really belong to users' demands like those from real hospitals, banks, etc. Between you and scammers is RealCall AI as a one-to-one mobile communication guardian.