Imposter scams are unfortunately becoming increasingly common, with scammers posing as government agencies, businesses, or even family and friends in order to steal your personal information or money. It can be hard to spot these scams and even harder to protect yourself from them. In this blog, we'll be discussing the different types of imposter scams, how to spot them, and the steps you should take to protect yourself. Read on to find out more about how to spot imposter scams and protect yourself from becoming a victim.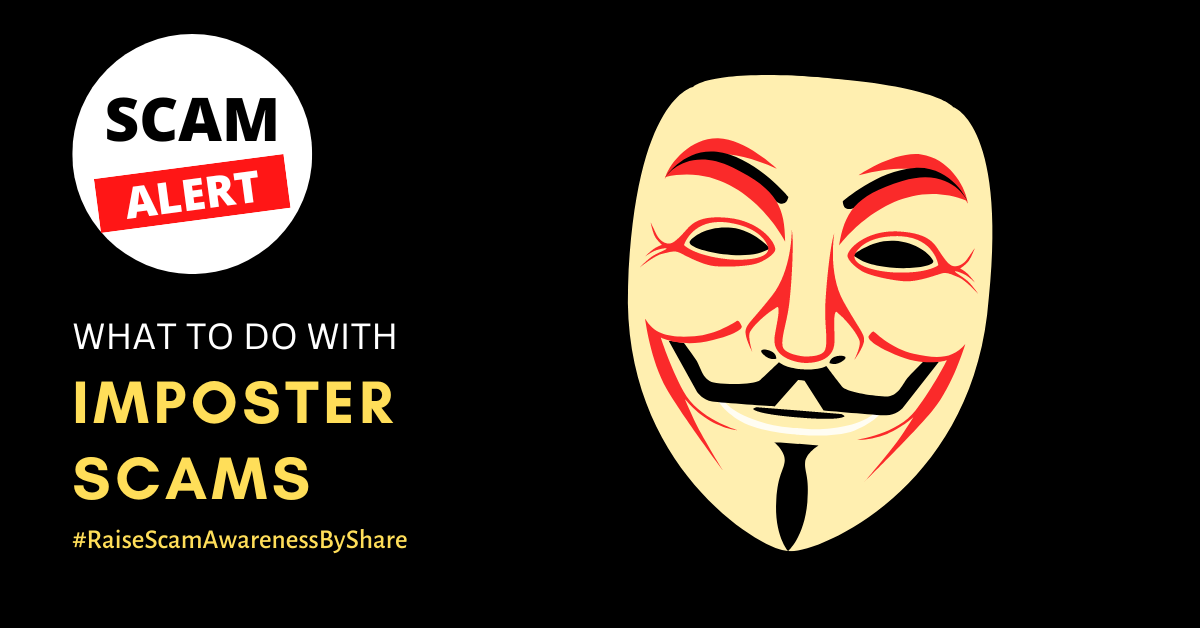 What is an Imposter Scam?
An imposter scam is a type of fraud in which someone pretends to be someone else in order to gain access to money, goods, or services. These scams are often very convincing and can involve the impersonation of well-known people or companies. They can also involve the use of false or stolen documents, such as driver's licenses and bank statements, to create a false identity. Imposter scams are particularly dangerous because they target vulnerable individuals who may not be aware of the scam. Victims of these scams can suffer financial loss, emotional distress, and even identity theft. Unfortunately, these scams are on the rise, and it is important for everyone to understand what they look like and how to protect themselves from them.
How to Spot an Imposter Scam?
Imposter scams involve someone pretending to be a legitimate business, charity, or individual to get you to give them money or personal information. They can use tactics such as phishing emails, phone calls, and text messages to get you to share your information with them.
There are several common signs to look out for when trying to identify if something is an imposter scam:
Unsolicited contact – An imposter scam will often come out of the blue. If someone is contacting you claiming to be from a legitimate company and you've never heard of them before, it could be a scam.
Urgency – The scammer may try to create a sense of urgency by saying that time is limited or the offer is only valid for a short period of time. This is designed to pressure you into making a quick decision without thinking it through.
Requests for personal information – Legitimate companies will never ask for your bank details, passwords, or other sensitive information via email, phone call, or text message.
Misspelled words and poor grammar – Scammers may not take the time to proofread their emails or messages for accuracy. Watch out for typos and other grammatical errors that indicate something might be off.
Unusual payment methods – If the scammer is asking you to pay using an unusual method such as a prepaid debit card or a cryptocurrency, it's likely they're trying to avoid being traced.
Remember, if something seems too good to be true, it probably is. Never give out your personal information or financial details until you can verify the authenticity of the person or company contacting you.
Imposter Scam Types
1. The "Romance" Scam – This type of scam involves someone pretending to be interested in you romantically and asking for money. They may ask you to send them money to help pay for an emergency or to finance their travel plans.
2. The "Family Emergency" Scam – This type of scam involves someone pretending to be a relative in need of urgent financial assistance. They may claim to be stranded, ill, or in some other kind of trouble and need your help.
3. The "Job Offer" Scam – This type of scam involves someone offering you a job that pays more than the market rate. They may ask you to pay a fee to get the job or may request personal information from you such as your Social Security Number, bank account information, or credit card number.
4. The "Investment" Scam – This type of scam involves someone offering you an "opportunity" to invest in a lucrative business venture or product. They may promise you high returns and make it seem like it's a sure thing, but in reality, they are only after your money.
5. The "Phishing" Scam – This type of scam involves someone sending you an email or text message asking for personal information, such as your username and password, Social Security Number, bank account information, or credit card number. This is often done by creating a fake website that looks legitimate but is actually designed to steal your information.
6. The "Tech Support" Scam – This type of scam involves someone calling you and claiming to be from a technical support service. They will often offer to help fix a problem with your computer or device and ask for your personal information or payment in exchange for their services.
By being aware of these different types of imposter scams, you can protect yourself from becoming a victim of fraud. Be sure to research any offers before providing personal information or sending money. If something sounds too good to be true, it probably is!
How to Protect Yourself from Imposter Scam
Be wary of unsolicited emails, calls, or text messages. If someone claims to be from an official organization and asks you to share personal or financial information, always double-check the legitimacy of their request.
Avoid clicking on links or downloading attachments from emails that come from unknown senders. Doing so can open your computer up to malicious viruses or malware.
Never provide personal or financial information to someone you don't know. This includes passwords, bank account details, credit card numbers, social security numbers, and other sensitive information.
Don't be pressured into making a decision. If someone is pressuring you to act quickly or take advantage of a limited-time offer, it could be a sign of an imposter scam.
If something sounds too good to be true, it probably is. Legitimate organizations don't typically offer guaranteed rewards without any effort from the recipient.
Don't fall for any sob stories. Scammers often create emotionally charged stories in order to manipulate victims into providing money or sharing personal information.
Verify the identity of the person contacting you by doing an online search for their name and the organization they are claiming to represent.
Check your accounts regularly and report any suspicious activity immediately. Monitor your credit card and bank account statements for unusual charges and contact your financial institution right away if you notice anything strange.
Watch for spoofed calls and secure your devices with RealCall app. If you get spam calls, use the RealCall app which also avoids offers that come through text or an unexpected email.
What to Do if you've Been Scammed
The most important thing to do if you have been scammed is to act quickly. Here are some steps you can take:
Contact the relevant authorities and report the scam. If you have sent money, contact your bank or financial institution and report the fraud.
Change your passwords and other personal information that may have been compromised.
Contact the credit bureaus and alert them to potential identity theft.
Contact any companies or services you use that may have been affected. For example, if you were scammed while making a purchase online, contact the online store or payment processor you used.
Check your accounts regularly and monitor any new activity.
Monitor your credit reports for suspicious activity. You can get free copies of your credit reports from the three major credit reporting agencies annually.
Keep records of all communication with law enforcement, banks, and other organizations you contact about the scam.
Being a victim of an imposter scam can be a very traumatic experience, but it's important to remember that there are resources available to help you. Reach out to family and friends for support, and consider contacting a local consumer protection agency or legal aid organization for assistance.