Have you ever received an email or phone call from someone claiming to be from Publishers Clearing House (PCH)? If so, you may have been the target of a scam. Unfortunately, scammers often take advantage of unsuspecting people by posing as PCH representatives to get personal information or money. In this blog, we'll discuss how to identify and avoid these types of scams. We'll look at the tell-tale signs of a scam, common tactics used by scammers, and how to protect yourself from becoming a victim.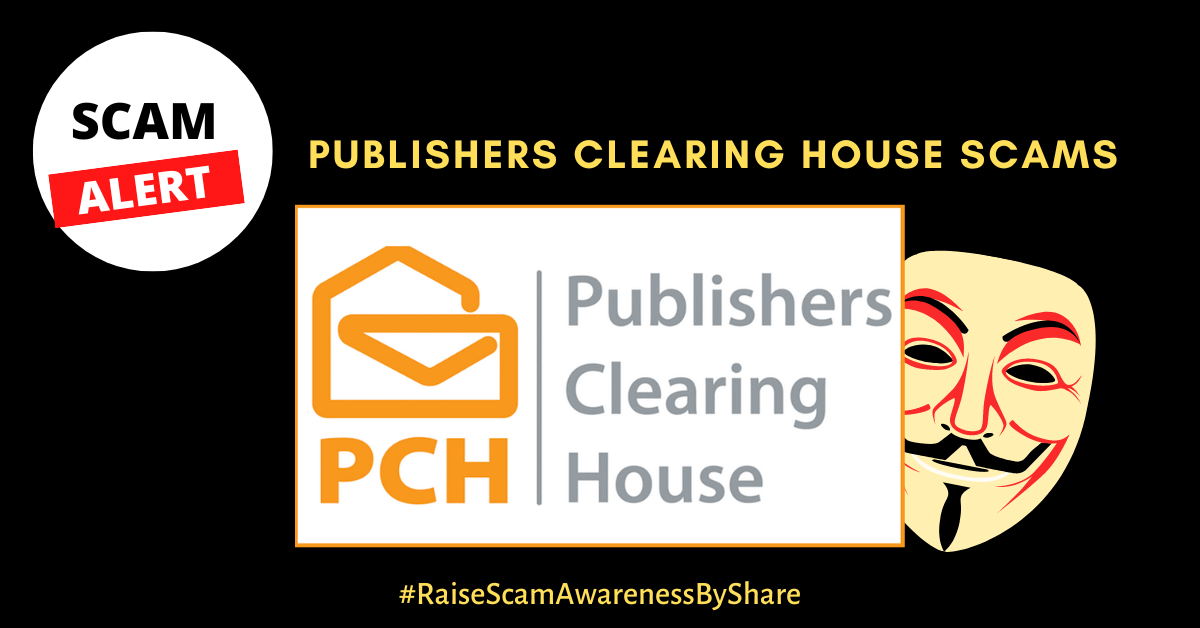 What is a Publishers Clearing House Scam?
Publishers Clearing House (PCH) is a well-known direct marketing company that has been operating since 1953. They offer a variety of products, services, and sweepstakes opportunities to millions of customers throughout the United States and Canada.
Unfortunately, due to their popularity, PCH has become a frequent target of scammers. These scammers will often use fake emails, letters, or phone calls to try and get victims to send them money or personal information in exchange for a "guaranteed" prize.
In most cases, the scammer will claim that the victim has won a large cash prize from PCH, but they must first pay a "processing fee" in order to receive it. Of course, once the money is sent, the victim never receives the promised prize.
It is important to remember that PCH does not require any sort of payment for their sweepstakes. Any emails, letters, or phone calls that ask for payment are likely to be fraudulent. Furthermore, PCH will never ask for sensitive information such as bank account details or social security numbers.
If you receive an email or other communication from someone claiming to be from PCH and you think it might be a scam, do not respond. It is best to contact PCH directly to inquire about the legitimacy of the message.
The Warning Signs of a PCH Scam
One of the most common warning signs of a PCH scam is an email or letter that tells you that you have won a prize without you ever entering the contest. This type of scam is called "phishing" and it relies on convincing people that they are winners without having them enter any kind of contest. Be aware that PCH does not contact people who have not entered their sweepstakes, so any communication claiming you have won something without entering should be considered suspicious.
Another sign of a possible PCH scam is when you receive a communication from someone claiming to be from PCH, but it does not use the official name or logo. The best way to tell if communication is real or not is to check the PCH website for contact information. If the communication does not match the information on the website, it is likely a scam.
Finally, be wary of anyone who asks for payment in order to receive a prize. While some legitimate promotions may require a small fee to cover processing costs, PCH sweepstakes do not require payment. If someone is asking you to pay money to receive a prize, this is likely a scam and you should report it immediately.
How to Avoid Getting Scammed by PCH
1. Only respond to emails or messages from official Publishers Clearing House addresses or websites. Many scammers attempt to impersonate PCH and send emails or messages to people with requests for personal information or money. To ensure you are responding to a legitimate source, make sure that the email address or website contains the phrase "PCH".
2. Do not give out any personal information, especially your Social Security number, to anyone claiming to be with PCH. Legitimate representatives of PCH will never ask for this information.
3. Do not send money or provide bank account information to anyone claiming to represent Publishers Clearing House. Legitimate sweepstakes awards from PCH do not require you to pay money upfront in order to collect your prize.
4. Consider investing in an all-in-one digital security solution. RealCall app is capable of smartly blocking spam calls and text messages behind your smartphone based on a database. Furthermore, users are also allowed to customize blocking items based on preferences and demands with top-rated identity theft protection and credit monitoring to keep your entire family safe.
5. Watch out for messages that claim you've won a "final step" prize or "confirmation" prize, as this is a common tactic used by scammers. A legitimate PCH sweepstake does not require you to take any extra steps in order to claim a prize.
6. Report any suspicious emails or messages to Publishers Clearing House customer service, so they can investigate and take appropriate action.
What to Do if you Think you've been Scammed by PCH
If you think you've been scammed by Publishers Clearing House, there are several steps you should take to protect yourself and your finances.
1. Contact the Federal Trade Commission: If you think you've been scammed by PCH, you should contact the Federal Trade Commission (FTC). The FTC is a government agency dedicated to protecting consumers from fraud and deceptive practices. When you contact the FTC, make sure to provide as much detail about the scam as possible, such as the date of the incident, any communication with the perpetrators, and any payments you have made. The FTC can provide guidance on how to proceed.
2. Report the scam to your local law enforcement: If you have been a victim of a Publishers Clearing House scam, it's important to report the scam to your local law enforcement. This will help ensure that other people in your area are aware of the scam and can protect themselves. You can also submit a complaint to the Attorney General in your state or to the Consumer Financial Protection Bureau.
3. Contact PCH: You should also contact PCH directly to report the scam. PCH is dedicated to protecting its customers from fraud and will take appropriate action against scammers. You can contact PCH via their website, email, or phone. Make sure to provide as much information as possible about the scam when you report it.
4. Contact Your Financial Institution: If you've given away any financial information or made payments as part of a scam, it's important to contact your bank or other financial institution right away. They can help you cancel any unauthorized payments and alert them of potential fraud on your account.
By following these steps, you can protect yourself from Publishers Clearing House scams and other forms of fraud. Be sure to stay informed and vigilant so that you don't fall prey to scams.