We've all received annoying calls from telemarketers or scammers, and we all know how frustrating they can be. Sadly, while certain Android phones have a blocking capability as a built-in feature, most Android phones do not. As a result, we have compiled a list of the most reliable and efficient call blocker apps for Android, which can be found below. Now, let's look at the list of the best free call blocker apps for Android. Indeed, there are not too many, but we've done our best to compile a list of some of the most useful apps you can check out right now.
Truecaller – Caller ID & Block
---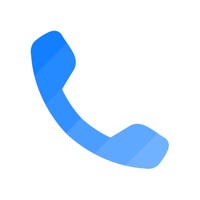 Rating: 4.5/5 on Google Play
Price: Truecaller sells itself as a social, crowd-sourced call and SMS blocking app, boasting over 25 million users. The free version of the app (premium accounts cost $2.99 per month and $14.99 for six months) also has a host of advanced features, but don't expect too much from this little app.
Truecaller is an app for smartphones that will show you who's calling, even if the person isn't on your contact list. What the app is able to provide is the information of callers who are not among your contacts, like marketers or spam callers. It also has the ability to block unwanted calls such as the above, allowing you to be less interrupted, or not interrupted at all. The Truecaller app is available on both Android and iOS platforms, and it will require an active Internet connection (Wi-Fi or mobile data) to work.
Features
Record Phone Calls: Truecaller allows all Android users to record incoming and outgoing calls seamlessly.
Back Up Your Contacts and Call Lists: Truecaller now has its own backup feature to store everything about your contact book by setting up automatic backups on your phone.
Integrate with Other Apps: Truecaller integrates with your device's Phone and Message apps, so you can use both of them in Truecaller without having to close it.
Look Up Numbers with Your Camera: One of the coolest unheralded features of Truecaller is its camera lookup. When you come across any number, whether on a piece of paper or a giant sign somewhere, simply open the Truecaller app and tap the QR scan symbol at the edge of the Search bar.
Call Alerts: Truecaller also sends call alerts that notify you of an incoming call even before your phone rings. A Truecaller popup appears on your phone seconds before the call drops, stating the name of the caller. This feature is pretty cool because it ensures that no call takes you by surprise.
Pros
Extensive spam listings.
Report numbers as spam.
Block SMS and calls.
Crowdsourced spam blocking.
Cons
Wonky activation process.
Cannot block prefixes or whole area codes.
SMS content is not stored.
Hiya – Call Blocker, Fraud Detection & Caller ID
---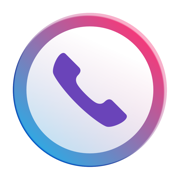 Rating: 4.2/5 on Google Play
Price: Free basic service; $3.99/month or $24.99/year for Hiya Premium.
Hiya (previously White Pages Caller ID and Call Blocker) was once just a reverse-number lookup service. Now the app also blocks calls and offers a caller ID service. Hiya is good at identifying numbers because it analyzes more than 3 billion calls each month to give users context around their incoming calls. Like Truecaller, once you register, your calls are among those analyzed.
Features
Phone spam protection: Hiya identifies and blocks robocalls, telemarketers, debt collectors, and fraud calls like neighbor spoofed call scams.
Call blocker: Hiya automatically blocks scam and fraud calls and stops the "neighbor spoofing" calls from numbers that look similar to yours.
Caller ID: turn an unknown caller into a name. Whether it's a call from a business, friend or potential spammer, our global database of caller names gives you real-time context on who's calling.
Reverse search: look up the phone number of a call from an unsaved contact to find out the true caller name and whether it is likely a robocall.
Manage contacts: add names and addresses from Hiya to your phone book contacts to keep them accurate, complete, and current.
Pros
Free with no ads
Large contact database
Easy-to-use
Reliable call and SMS blocking
Cons
Call Blacklist – Call Blocker
---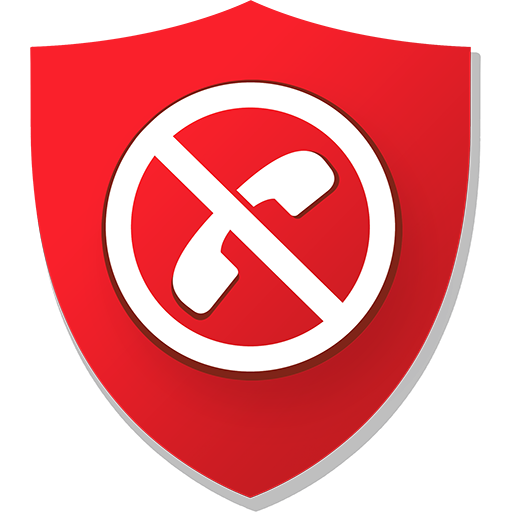 Rating: 4.1/5 on Google Play
Price: The starting price is free. To get advanced features, you can subscribe to its paid plan that cost $3.99 a month and $29.99 for a year. The PRO version can set multiple ranges of phone numbers, insert phone numbers from the Clipboard and import CSV files from other applications and cloud services – Apple iCloud Drive, Google Drive, Microsoft OneDrive, and others.
Call Blacklist is a powerful Android call blocker app that works as a spam call blocker and SMS blocker. You can block calls and messages from any specific, private, or hidden number or any other number that you have not stored in your contacts. It allows you to create a blacklist and a whitelist from within the app. Moreover, the app can be password controlled, and you can also schedule a specific time to block calls and messages. You can turn the blacklist on or off as you please. The app is free and lightweight. It is ad-supported and contains some in-app purchases.
Features
Clean, simple yet powerful UI
iOS and Phone app integration – blocking and identifying incoming calls, recent calls identification support, number identification while typing;
Unwanted callers blocking;
Personal Caller ID
Lots of easy and convenient ways to build your own personal blocking and identification list: chose from Contacts or enter manually
Dashboard with quick access to common functions
Supports all iPhones running iOS 10 and later (including iPhone 5/5C)
Pros
No ongoing fees or subscriptions
Easy setup
Automatic updates
Cons
Requires caller ID and a smartphone
Mr. Number – Caller ID & Spam Protection
---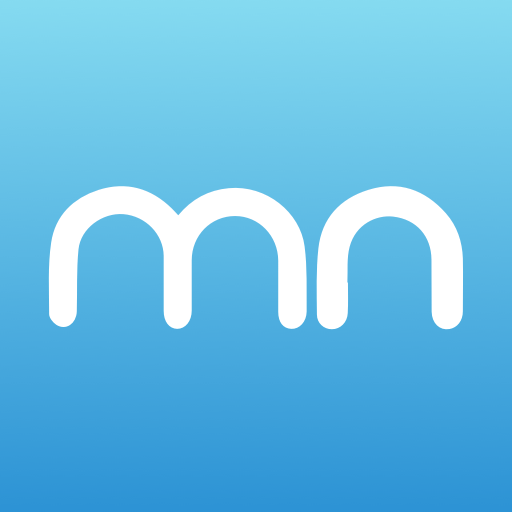 Rating: 3.1/5 on Google Play
Price: Pricing for Mr. Number starts from zero. However, the premium features are available for 2.99 USD monthly.
Mr. Number is the most powerful call blocker on the market, blocking calls from people, businesses, and hidden numbers. It automatically blocks potential fraud and suspected spam calls. This app makes it easy to block unwanted calls and identify & stop spam, scam, and fraud. This app can block calls and SMS texts from one person, an area code, or worldwide. Not only that, but you can also stop telemarketers and debt collectors before they waste your time. You can even report spam calls to warn other users via this app.
Features
Put names to numbers when dialing out
Block calls from one person, area code, or an entire country
Stop telemarketers and debt collectors before they waste your time
Intercept calls from private/unknown numbers and sends them to voicemail
Report spam calls to warn other users
Automatic caller lookup for recent calls in your phone's history so you'll know who to block
Pros
Blocks texts and SMS messages.
Many different ways to block numbers.
Allows exceptions.
Reverse number lookup.
Enhanced caller ID information.
Cons
A limited number of lookups.
No log export option.
Pushy ads.
T-Mobile Scam Shield
---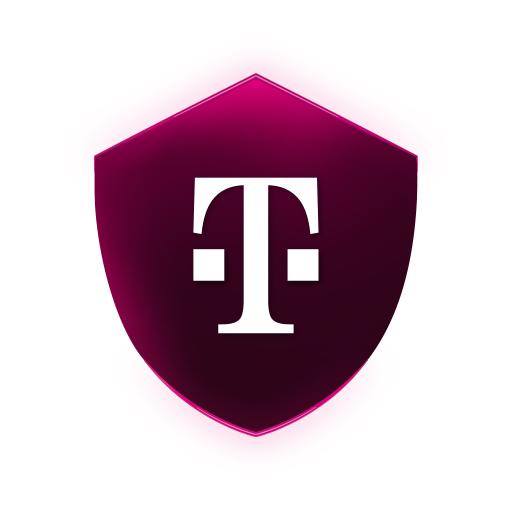 Rating: 4.7/5 on Google Play
Price: The new, free Scam Shield app can turn Scam Block on and off, access free Caller ID, find out how to get a PROXY number and number change, and check out the new dashboard that shows all the calls the network has flagged and blocked for you, in real-time. Scam Shield Premium gives customers even more control. Send entire categories of unwanted robocalls directly to voicemail, like telemarketers; create 'always block' lists; and get voicemail-to-text for at-a-glance access to your voicemails. Scam Shield Premium is just $4 per month per line for T-Mobile postpaid customers and is included at no extra charge for customers with Magenta Plus.
T-Mobile's Scam Shield is a mobile app that helps to prevent scammers from reaching us through our mobile numbers. The app is a tripartite development between the National Crime Prevention Council (NCPC), the Open Government Products team from the Government Technology Agency and Singapore Police Force (SPF). The app focuses on two main functions – blocking scam numbers and filtering scam messages into junk. The scam messages are identified and filtered using artificial intelligence by the application.
Features
Scam ID and Blocking: suspicious calls are flagged, and you have the option to block those numbers completely.
Enhanced Caller ID: a sophisticated tool that verifies numbers coming from real people or businesses.
Second Number: another way for those you love to reach you, on a more private line.
Number Change: the option to change your number completely if the robocalls become too intense.
Be ID Aware: a program designed by McAfee to help ward off identity theft. Get 12 months for free when downloading the app.
Scam Shield App: the nucleus, where the above features can be monitored or tweaked and offers additional features for a fee.
Pros
The app is available for both iOS and Android and, thanks to some massive mergers, for clients using T-Mobile, Metro by T-Mobile, and, eventually, Sprint. It even works for landlines.
Scam Shield comes with more protection options than those offered by other major service providers.
Most of the main features are free, and those who were previously paying for T-Mobile's Name ID will no longer be charged for the service.
Easy to use. The Scam Shield app centralizes all functions, making it a one-stop-shop for everything from adding blocked numbers to changing your number.
Cons
While a majority of the features are free, not all of them are. T-Mobile charges $4/month for premium features such as creating "always block" lists and sending specific telemarketer categories directly to voicemail.
T-Mobile's scam-identifying tech is good but imperfect, and the Scam Shield may accidentally block some legitimate phone calls.
RealCall: Spam & Scam Call & Text Blocker
---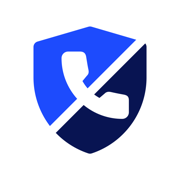 Rating: 4.5/5 on Google Play
Price: RealCall is a free service, in principle. But the free version doesn't include spam call blocking, so you need to upgrade to its Premium package if that's your priority. That will cost you 1.49 USD monthly.
RealCall is a tool that focuses on blocking spam calls and spam text messages for both iOS and Android. Based on a strong number database and continuous iteration of blocking rules, it can effectively block 99% of robocalls, fraudulent calls, marketing calls, and of course, spam SMS. RealCall blocks numbers that are on the Global Blacklist of spam numbers, which is updated daily. When a number on this global blacklist calls you, it will automatically be blocked by RealCall.
Features
The blocklist supports real-time updates, collecting millions of detected spam numbers;
AI Models help stay ahead of scammers before answering unknown calls with Scam Block technologies identifying;
Helps you get revenge on all robocalls you don't want to see anymore;
Automatically sends it to voicemail when you miss a call.
Custom blocking rules including specific keywords & numbers, number series;
Fraud Awareness Building, with RealCall prevention and education and case studies
Pros
A free app without any paid features;
Secure and doesn't require registration;
Doesn't collect your data;
Intuitive interface;
Minimalistic design.
Cons
Doesn't offer a database;
A limited number of features;
Some categories of unwanted calls may get through.