If you are reading this guide, you must be a proud iPhone or iPad owner, the coolest of all digital toys. Unfortunately, while using these Apple gadgets feels amazing, those annoying promotional and robocalls might ruin your experience. That's where you need to load your iOS devices with powerful spam call blockers. Thankfully, you don't have to put up with that at all. This article lists the best seven free spam call blocker apps to get rid of spam calls on your iPhone. Here is a summary of the top robocall blocker apps for iPhone to deliver you a phone spam-free life. If you want to know more about these apps, read along. For those Android users by accidentally browsed this article, this article may be an optimal option.
Best Spam Call Blocker Apps for iPhone
RoboKiller: Spam Call Blocker
---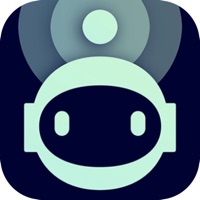 Compatible with iOS 12.0 or later, iPhone, iPad, or iPod touch
Rating on Apple Store: 4.5/5
Price: All the fun that RoboKiller can afford you will be yours for only 29.99 USD yearly – it comes to 2.50 USD monthly.
RoboKiller once had the honor of being declared "App of the Day" by a trustworthy publication, The Washington Post. It's famous as a spam blocking app for Apple devices. It has good user ratings and reviews, so it must be good at the job it purports to do. However, it is a contrasting thing when you compare its reviews and ratings at the Android store, that is Google Play, which is nowhere near as favorable.
Features
Call blocking.
Safe-listing for trusted numbers.
An up-to-date spam number list.
Spam call recording.
SMS spam blocking.
Listen to a variety of spam calls (including other people's).
Create your answer bot.
Pros:
Automatic detection of unwanted numbers;
No ads;
Free access to the database;
Frequent updates of the database;
Easy to use.
Cons:
Some unwanted calls may still get through.
YouMail Voicemail & Spam Block
---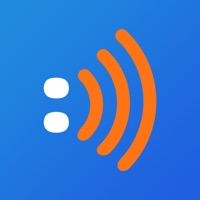 Compatible with iOS 12.0 or later, iPhone, iPad, or iPod touch
Rating on Apple Store: 4.7/5
Price: There is a free version. The Plus Plan costs $5.99 monthly, the Professional Plan comes at $10.99 monthly, and finally, the Small business plan costs $24.99.
YouMail is different from other robocall blocking apps in the market in that it focuses on voicemail offerings. As a new call arrives on your phone, the YouMail Voicemail and Spam Block app compare the incoming number with those in a database of undesirables. Then it will give the caller a message of "this phone number is not in service" in your stead.
Features
Separate voicemail service.
Voicemail inbox (limited to 100 entries).
Robocall blocking from the YouMail's database of known spam numbers.
Unlimited blocklisting.
Ten voicemail-to-text transcripts.
Unlimited custom voicemail greetings for users' contacts.
Pros:
Visual voicemail;
SMS filter;
A 14-day free trial;
Privacy;
24/7 support.
Cons:
Some users notice that the call quality gets worse with this app;
Inconvenient access to the player to listen to voicemail.
Truecaller: Block spam calls
---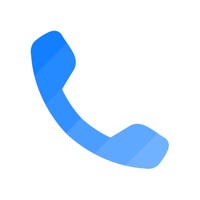 Compatible with iOS 13.0 or later, iPhone and iPod touch.
Rating on Apple Store: 4.5/5
Price: If you want to block phone spam with a budget, Truecaller is an excellent option. The app's most important features are available for free, and if any of the Premium features catch your eye, they're available for 2.99 USD monthly.
This iPhone spam call blocker enjoys an excellent reputation among spam blocking applications globally. Truecaller is known for its robocall spam blocking capabilities and Caller ID services. It had gained popularity globally as a useful tool for identifying and blocking spam calls and text messages.Since it is 100% free of charge, it gives you high value at no cost. That alone makes it almost unique among the other choices in this article.
Features
Spam call blocking.
Adblocker.
Spam text blocker.
Phone number lookup.
Anti-tracking for web browsing.
Pros:
Other than blocking irritating numbers, it offers online chat with friends and calling from the app;
Ability to create your profile;
Ability to report spam;
Your phonebook keeps being private with the app;
Easy to use.
Cons:
Mark true callers as spam;
Ads
Manually update the database.
RealCall Spam Call Blocker
---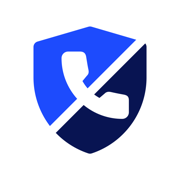 Compatible with iOS 13.0 or later, iPhone and iPod touch.
Rating on Apple Store: 4.4/5
Price: The Premium package costs $9.99/month.
RealCall is a tool that focuses on blocking spam risk calls and spam text messages for both iOS and Android. Based on a strong number database and continuous iteration of blocking rules, it can effectively block 99% of robocalls, fraudulent calls, marketing calls, and of course, spam SMS. RealCall blocks numbers that are on the Global Blacklist of spam numbers, which is updated daily. When a number on this global blacklist calls you, it will automatically be blocked by RealCall.
Features
The blocklist supports real-time updates, collecting millions of detected spam numbers;
AI Models help stay ahead of scammers before answering unknown calls with Scam Block technologies identifying;
Helps you get revenge on all robocalls you don't want to see anymore;
Automatically sends it to voicemail when you miss a call.
Custom blocking rules including specific keywords & numbers, number series;
Fraud Awareness Building, with RealCall prevention and education and case studies
Pros:
Secure and doesn't require registration;

Doesn't collect your data;
Intuitive interface;
Minimalistic design.
Cons:
Doesn't offer a database;
A limited number of features;
Some categories of unwanted calls may get through.
Nomorobo Robocall Blocking
---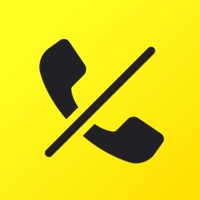 Compatible with iOS 12.0 or later, iPhone.
Rating on Apple Store: 4.5/5
Price: $1.99 monthly. When you compare that price with the app's performance, it appears one of the most cost-effective options on the list.
Nomorobo is not that popular, but it should be. It's undoubtedly one of the best apps to block calls and text messages, and we would recommend it to any iPhone user. In addition, it has a 14-day free trial, so you can get to know it intimately before choosing to pay for the license.
Features
Caller ID.
Spam call blocking.
Profile creation.
Extensive call history.
Call recording (premium).
Who's viewed your profile (premium).
Incognito mode (premium).
Pros:
A 14-day trial;
2.5 million users;
Costs as little as $2 per month;
Convenient interface;
Clear subscription plans and privacy policy.
Cons:
Some annoying calls go through;
May not filter text messages.
Hiya: Spam Phone Call Blocker
---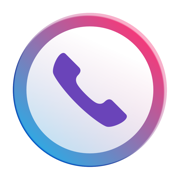 Compatible with iOS 13.0 or later, iPhone and iPod touch.
Rating on Apple Store: 4.6/5
Price: The app's more essential features regarding phone spam are free of charge. However, the premium features are available for 2.99 USD monthly.
Probably, Hiya's spam blocking technology is already benefitting you even if you haven't chosen it as your preferred robocall blocking app. That's because both T-Mobile and AT&T are using Hiya to implement built-in spam identification in their services. In addition, Samsung is also Hiya's partner in a Samsung Smart Call feature.
Features
Caller ID.
Suspected spam alerts.
Neighborhood spoof warnings (for 25 area codes and prefixes).
An unlimited number of searches.
Automatic call blocking (premium).
Three daily database updates (premium).
Two hundred monthly premium name searches (premium).
Automatic blocking of 25 prefixes and area codes (premium).
Pros:
Dedicated and free customer service;
Easy to use;
Automatic alerts about incoming spam calls;
Fast identification of unwanted phone numbers;
Checking the unknown numbers in the database.
Cons:
The free option only offers spam identification;
Doesn't allow checking all users' complaints about the selected number.
AT&T Call Protect
---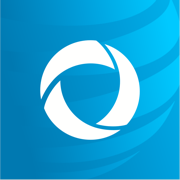 Compatible with iOS 12.0 or later for iPhone and iPod touch; macOS 11.0 and Apple M1 chip or later for Mac.
Rating on Apple Store: 4.5/5
Price: You can get unlimited call blocking and other call security features from AT&T Call Protect, which costs $3.99/month.
Control over unwanted and nuisance calls is deadly easy with AT&T Call Protect. The app is extremely popular among US residents and is one of the best call blockers for iPhones in America. With the app, you can either send all spam risky calls to voicemail or block them entirely. Your blacklist of numbers allows adding annoying callers manually to the app and blocking them. The in-built database provides you with the data showing what other users say about the suspicious numbers.
Features
Helps you take more control over nuisance calls.
Can detect and block calls from people likely to be fraudsters.
Helps warn you about telemarketers and other suspected spam calls.
Lets you add unwanted callers to your personal block list.
Pros:
Ability to use SIRI shortcuts to report and block numbers;
Fraud reporting;
Unknown numbers blocking;
Access to mobile security app (malware protection);
Up to 200 searches for spam numbers a day.
Cons:
May block important calls;
Calls are blocked even after you delete the app.
Verizon Call Filter
---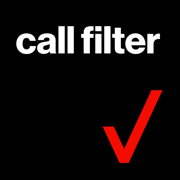 Compatible with iOS 13.3 or later. Compatible with iPhone, iPad, and iPod touch.
Rating on Apple Store: 4.3/5
Price: It has a free version with Spam Detection, Spam Filter and Blocked call log features. Call Filter Plus is a paid version, which includes additional features such as Caller ID, Spam lookup, Personal block list, Spam risk meter, and Block by category. It costs $3.99/month for one line, and $10.99/month for three or more lines.
Verizon Call Filter is a service offered by Verizon Wireless that screens and automatically blocks incoming spam calls. The app comes with features that can identify suspected spam calls with alerts, automatically block spam based on their spam risk level, and send them to voicemail. The app allows users to report phone numbers as spam and use filters to block other unwanted callers, such as robocalls. Additionally, users can adjust spam filter settings any time. The service is available for free for postpaid plans and is pre-loaded on most Android devices.
Features
Identifies and labels potential spam calls for easy recognition.
Automatically blocks known spam and robocalls.
Provides enhanced Caller ID with name, location, and picture (if available) of the caller.
Allows creation of a personal block list to prevent specific numbers from reaching your device.
Assigns a risk level to incoming calls to help you decide whether to answer.
Enables reporting of spam calls to improve spam detection.
Sends unknown callers directly to voicemail.
Allows setting specific do not disturb times, allowing only trusted contacts to ring through.
Pros:
Call Filter helps protect you from unwanted calls and lets you decide who can reach you.
The app blocks high-risk spam calls by forwarding them to voicemail.
Call Filter identifies suspected spam calls with alerts, automatically blocks spam based on risk level, and allows you to report phone numbers as spam.
Cons:
Call Filter Plus costs $3.99 per month per line.
The free version of Call Filter does not include Caller ID or the ability to block entire area codes.
Some devices aren't compatible with the Call Filter app.
Call Filter is not available for prepaid devices and business lines.
Customers on prepaid plans cannot subscribe to Call Filter.
Bottom Line
It isn't pleasant to have our beloved phones ringing too frequently with calls we don't need or want to answer. It increases stress and ruins your overall productivity. And if it's too frequent, it can even ruin your good mood in the day when you need it to deal with important things, personal or business. Fortunately, many iOS spam call blockers are available today to avoid this problem. The seven choices suggested above are very effective at doing this job, and some of them are even fun to use! Also, a few of them are even free of charge, so you don't even need to spend a dime. So don't hesitate to join the world's fighters against phone spam! Rest assured, you're helping to make the digital world a better place.