FTC imposter scams involve someone pretending to be a representative from the Federal Trade Commission (FTC) in order to gain access to personal information or to trick people into giving money. In these scams, the fraudster will usually contact victims by phone, email, or through social media and pose as an FTC agent in order to gain their trust. We'll explain what to look out for and provide tips on staying safe. Read on to learn more about FTC imposter scams and what you can do to protect yourself.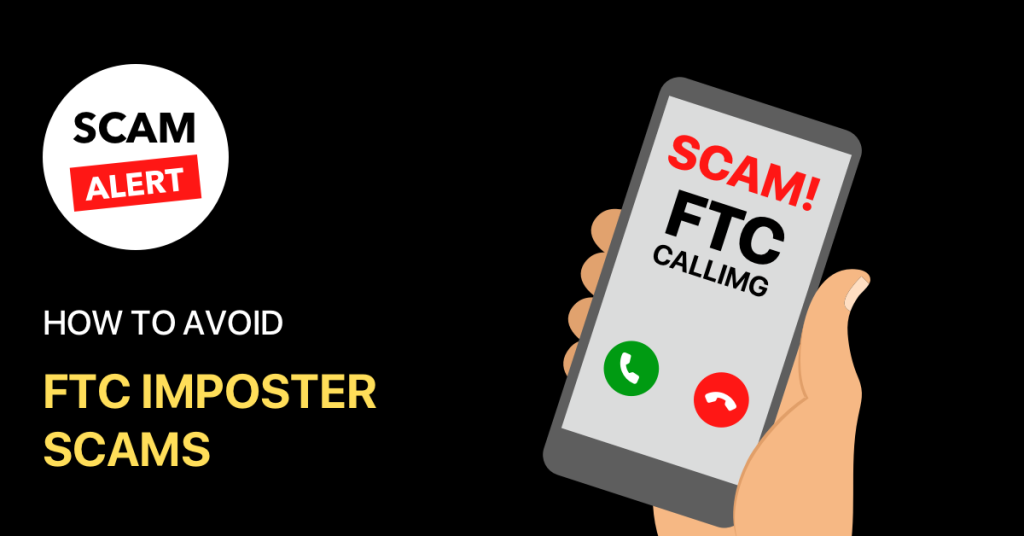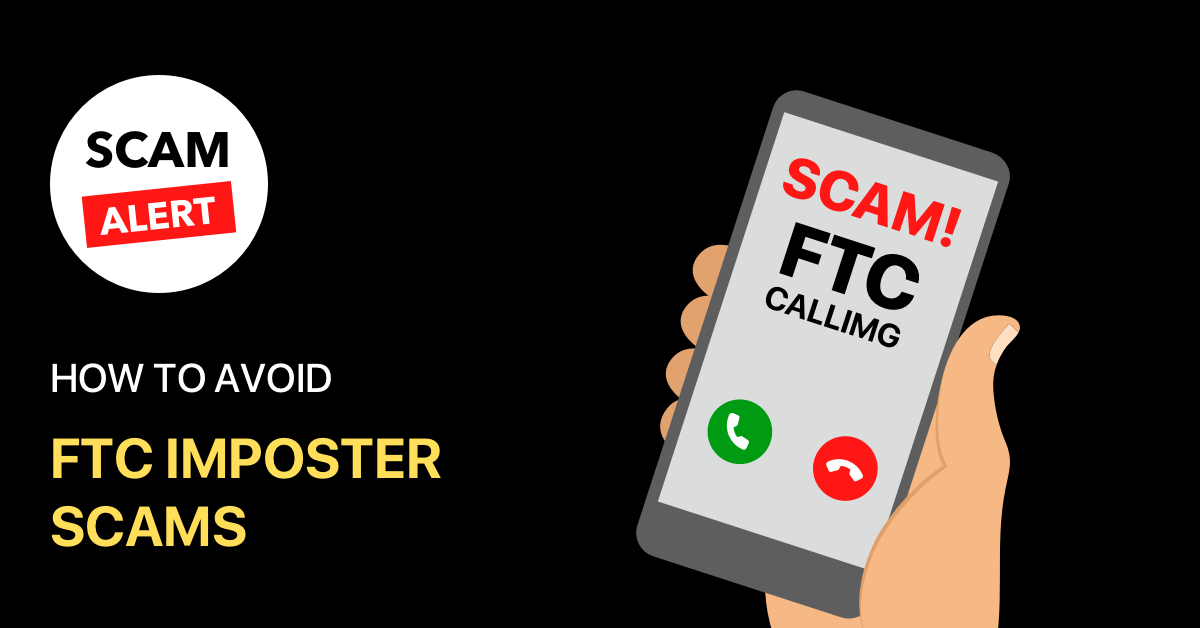 Some Recent Scams Reported to the FTC:
The scammer says you've won sweepstakes or lottery, but you must send money to collect.
The scammer says your assets are frozen until you pay a fake debt, fine, or lien.
The scammer says he'll help you recover the money you already lost in a scam.
The scammer says she's collecting back taxes or immigration fees.
The scammer threatens to fine you, put you in prison, or take your property unless you pay.
The scammer says they're protecting you from being scammed.
The scammer tells you to take money out of your bank account, tells you to wire money, get a gift card, or buy cryptocurrency.
The scammer demands secrecy, tells you to act right away, and says you're about to lose money.
Warning Signs of an FTC Imposter Scam
One of the most common tactics of FTC imposter scams is to use official-sounding language and logos to try to appear legitimate. It's important to recognize these warning signs so you can spot an FTC imposter scam when you see it:
1. Unsolicited Contact: Be wary of any unsolicited contact, especially if it's by email, phone, or mail. If you're not expecting someone to contact you, be suspicious of any request that they make.
2. Asking for Personal Information: Scammers may ask for your Social Security number, bank account number, or other sensitive personal information. The FTC will never contact you and ask for such information.
3. Demanding Money or Payment: Legitimate companies don't demand payment in exchange for a service or product. Don't pay money for something that sounds too good to be true.
4. Using Scare Tactics: Scammers may try to intimidate you into acting by threatening legal action, arrest, deportation, suspension of your social security number, or other serious consequences if you don't pay money or provide personal information.
5. Requests for Immediate Payment: FTC imposters may pressure you to act quickly or send payment right away. This is a classic sign of a scam. If it seems too good to be true or too urgent, it probably is.
6. Not Giving you Time to Think: FTC imposters may also pressure you to decide right away. They might tell you that there's a limited-time offer, or they might even try to trick you into agreeing by saying "yes" on the phone or via email. Don't be fooled! Take the time to think it over before making any decisions.
If you ever receive a call, email, or letter claiming to be from the FTC, don't respond without verifying the source first. The best way to protect yourself from FTC imposter scams is to stay informed and know what to look out for.
How to Avoid FTC Imposter Scam
The best way to avoid FTC imposter scams is to always use common sense and be wary of anyone claiming to represent the Federal Trade Commission or any other government agency. If you receive an email, phone call, or letter from someone claiming to be from the FTC, take the following steps to make sure you don't fall victim to a scam:
1. Be skeptical: The FTC will never contact you for money or your financial information. If someone calls you claiming to be from the FTC and asks for money or financial information, it is likely a scam.
2. Verify identity: Ask for a name and contact information and contact the FTC directly to verify the identity of the caller. You can reach out to the FTC directly through their website or by calling their toll-free number (1-877-382-4357).
3. Don't give out personal information: Never give out your personal information such as your Social Security number, credit card numbers, bank account information, etc. over the phone or online if you are unsure of who you are communicating with.
4. Report suspicious activity: If you suspect that you have received fraudulent communication claiming to be from the FTC, go to ReportFraud.ftc.gov. Share as much information as you can, including:
The date and time of the call
The person and agency name the scammer used
What they wanted you to do, pay, or share, including amounts
The phone number that showed up on your caller ID. Even a fake number can help law enforcement track the scammer.
By following these simple tips, you can protect yourself from falling victim to an FTC imposter scam. It is important to trust your instincts and never provide any personal or financial information unless you know for certain who you are dealing with. If you do find yourself in a situation where you think you may have encountered an FTC imposter scam, don't hesitate to contact the FTC directly to get clarification on whether the communication was legitimate. When in doubt, hang up the phone and/or delete emails without responding; this will help prevent you from becoming another victim of an FTC imposter scam.
RealCall AI: a One-to-One Mobile Communication Guardian
This is how RealCall works on your phone: OpenAI + RealCall Blocklist.
Simply put, the more you use RealCall, the less risk you'll receive spam or scam calls.
Between You and Scammers is RealCall AI as a One-to-One Mobile Communication Guardian.
Powered by OpenAI, the leading AI research and deployment company, RealCall AI is capable of automatically dealing with all risky and unwanted texts behind the screen. Based on the AI language model, ChatGPT 4 can analyze and process language input to identify patterns, sentiments, and intent and sense the trivial malicious intent hidden in the text message ordinary people fail to notice. Plus, with the continuously updated risky number database developed by RealCall team and long-term users' reports, RealCall AI is capable of accurately and quickly identifying scam-likely texts and dealing with them in users' personalized ways.
Instead of blocking alone, RealCall AI is capable of letting pass all the important and necessary text messages that really belong to users' demands like those from real hospitals, banks, etc. Between you and scammers is RealCall AI as a one-to-one mobile communication guardian.