Have you ever received a text from the wrong number? You may have simply dismissed it as a mistake, but you could be the target of a wrong number text scam. This kind of scam is an increasingly popular way for scammers to get personal information from unsuspecting victims. In this blog, we will discuss how to spot and avoid this type of scam. We'll cover what to look out for, how to protect yourself, and what to do if you become a victim. Read on to learn more about this scam and how to keep yourself safe.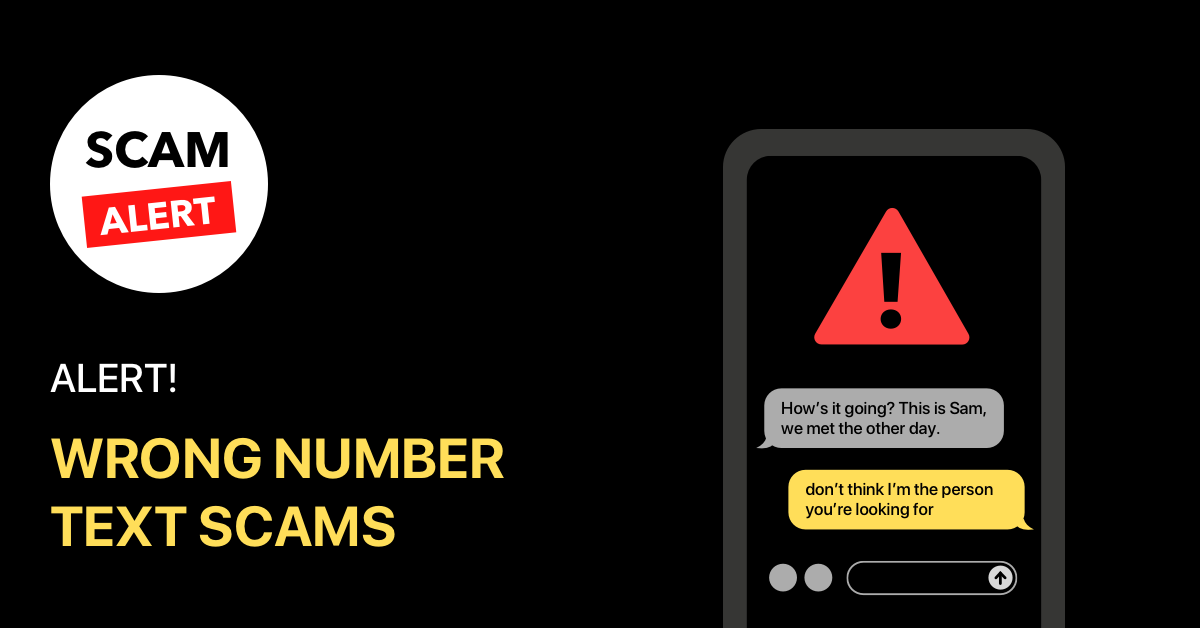 How Does the Wrong Number Scam Work?
Never look down upon wrong-number texts. According to a Pig Butchering scam report released by RealCall, some huge economic losses just started from a text that seemed to be sent to the wrong person.
The wrong number scam is a type of fraud where the scammer contacts an unsuspecting victim by sending them a text message claiming to be from a legitimate business or service. The scammer then tries to trick the victim into providing sensitive information such as credit card numbers, bank account numbers, Social Security numbers, passwords, and other personal details.
The wrong number scam is particularly difficult to spot, as the text messages appear to come from legitimate businesses and services, making it easy for the victim to fall for the scam. In most cases, the scammer uses spoofing technology to disguise the phone number and sender name. This means that the messages look like they're coming from a legitimate business or service.

Once the victim has provided their personal information, the scammer can then use it to make unauthorized purchases or access accounts. The scammer may also sell stolen information on the dark web or to other criminals.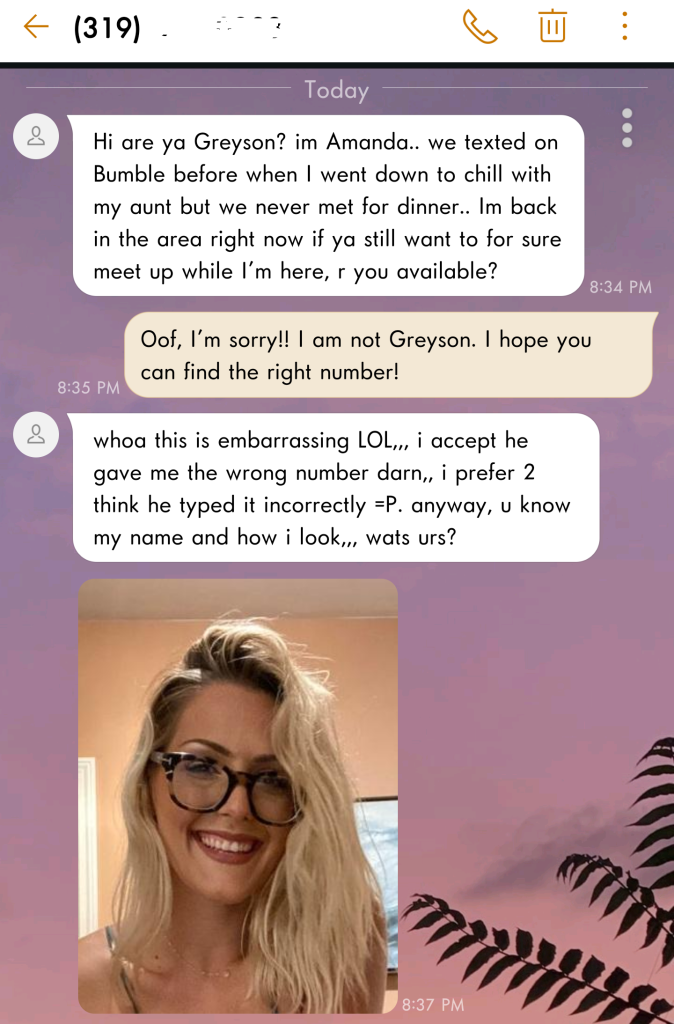 The wrong number scam is an ever-evolving threat, and it's important to be aware of how it works in order to stay safe and secure. If you receive an unsolicited text message from an unknown number, it's best to delete it immediately and not respond.
How to Identify the Wrong Number Scam?
It is important to be aware of how to identify a wrong number text scam in order to protect yourself from being scammed. The following are some of the tell-tale signs of a wrong number text scam:
1. Unsolicited text messages
You may receive a text message that appears to be from someone you don't know, or from an unfamiliar number. The text will likely contain a message that requires you to respond with personal information or money.
2. Requests for sensitive information
If you are asked to provide confidential information such as bank details, social security numbers, or passwords, it is likely a scam.
3. Suspicious links
Scammers may also send suspicious links in text messages which can be used to install malicious software on your device. Be sure to never click on any unknown links.
4. Vague language
Scammers may use vague language in their texts, often avoiding addressing you by name and avoiding specific questions.
5. Time-sensitive offers
If the text message contains a time-sensitive offer or threat, it is likely a scam. Scammers may try to pressure you into responding quickly or making a payment without taking the time to research the request or verify its legitimacy.
If you suspect that you may have received a wrong number scam, it is important to be aware of how to protect yourself from being scammed and how to report the scam if needed.
How to Avoid Being Scammed
Never respond to a message that you are not expecting. If you get a message from an unknown number, do not reply or provide any information. You should also be wary of any messages that ask for personal information such as your name, address, or financial details. Scammers may also try to get you to click on a malicious link or download an attachment. It's best to ignore these messages as they can lead to malicious software being installed on your device.
Be aware of phone numbers that seem strange or unfamiliar. These could be signs of a scammer attempting to disguise their identity. If a number looks suspicious, you can use an online reverse lookup tool to find out who it belongs to. This can help you avoid any potential scams.
Consider investing in an all-in-one mobile communication guardian. RealCall app, powered by OpenAI, is capable of smartly blocking spam calls and text messages behind your smartphone based on the OpenAI ChatGPT 4 model and a risky number database. Furthermore, users are also allowed to customize blocking items based on preferences and demands with top-rated identity theft protection and credit monitoring to keep your entire family safe. Before scam calls and messages come to your screen, they'll be scanned by RealCall AI so as to identify whether it's a scam or from a necessary source. With a one-to-one guardian behind the screen, all risky calls and messages will be automatically dealt with.
Be aware of any suspicious activity on your phone bills. If you notice an increase in text messages or charges that you weren't expecting, it could be a sign that you've been scammed. Contact your provider immediately if you suspect something is wrong.
What to do if you've already been Scammed
If you think you've been scammed by a wrong number text, there are steps you can take to mitigate the situation and protect yourself.
1. Contact your financial institution.
Contact your bank or credit card company immediately if you have shared any financial information or have made any payments through the scammer. Your financial institution can help you monitor your accounts and stop any further payments or fraudulent activity.
2. Change your passwords.
If you shared your login credentials with the scammer, change your passwords for all of your online accounts immediately. Make sure that your new passwords are strong and difficult to guess.
3. Report the scam.
Report the scam to your local law enforcement agency or the Federal Trade Commission. By reporting the incident, you can help to prevent others from being scammed as well.
4. Seek legal advice.
If you are unsure of what steps to take, contact a lawyer to discuss your options. A lawyer can advise you on how to proceed with taking legal action and potentially recoup any losses related to the scam.
By following these steps, you can minimize the impact of a wrong number text scam and protect yourself from further harm.
How to Report the Scam
If you have been a victim of the wrong number text scam, you should immediately report it to the Federal Trade Commission (FTC). You can file a complaint online at their website or call the FTC's toll-free consumer helpline at 1-877-FTC-HELP.
You should also contact your local law enforcement and inform them of what has happened. Additionally, if you provided any personal information to the scammer, you should contact your bank and credit card companies in order to freeze any accounts that may have been compromised.
It is important to report these incidents in order to prevent other people from becoming victims of the same scam. The FTC is dedicated to stopping fraudulent activity and protecting consumers, so your report will help them take action against this type of scam.